2 small rectangular baking pans or one round 14 inch baking pan or a 24-26 muffins pan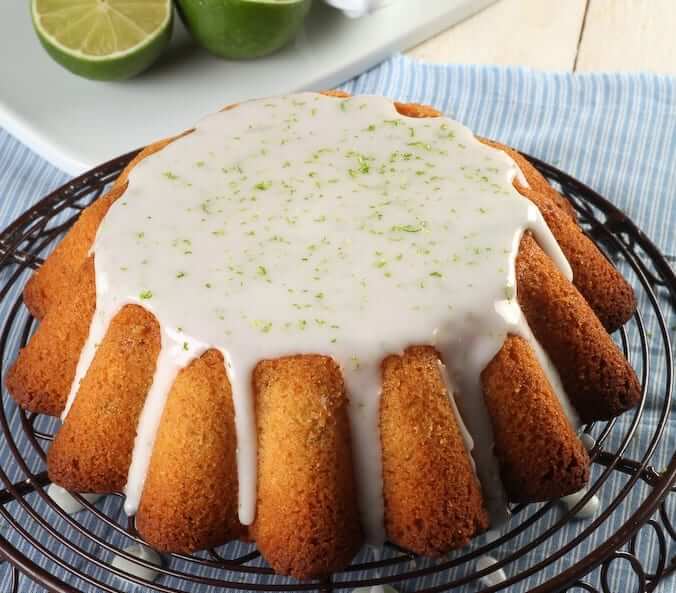 4 limes – zest and juice
1 cup olive oil
4 eggs
1 ¼ cups sugar
2 cups self-rising flour
 For the glaze:
1 bag (100g) of powdered sugar
1 tablespoon of lime juice + 3 tablespoons of water (or just water)
Zest of 1 lime
Method:
1.      Mix all the ingredients in a bowl except for the flour, add flour and continue mixing into a smooth mixture. Transfer into an oiled baking pan and bake in an oven preheated to 180 degrees Celsius for about 40 minutes, until you can stick a toothpick in the center of the cake and it will come out clean. Let cool.
2.      Mix all the glaze ingredients into a thick liquid (if it comes out to thick add another tablespoon of water) and pour on top of the cooled cake. Let the glaze drip off the edge of the cake. If you decide not to use the glaze add another ¼ cup of sugar to the cake.
Note:
For a less lemony cake use three limes and add 7 tablespoons of water
Enjoy!