Mushroom Salad with Ready to Eat Sun-dried Tomatoes
In this recipe you can replace any type of mushroom with another type as long as the total weight of mushrooms remains the same. Surprise your guests with a unique dish that is easy to prepare, with a range of tastes and textures. To be served as a side dish. Can also be served mixed with cooked fusilli (curly) noodles for an expanded dish.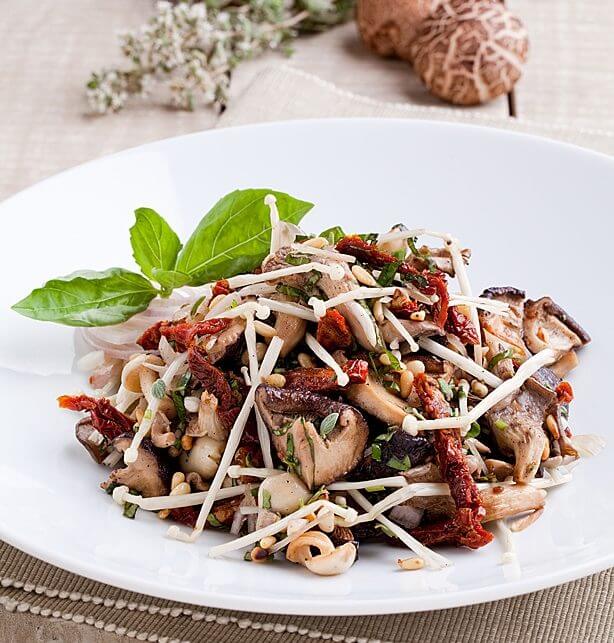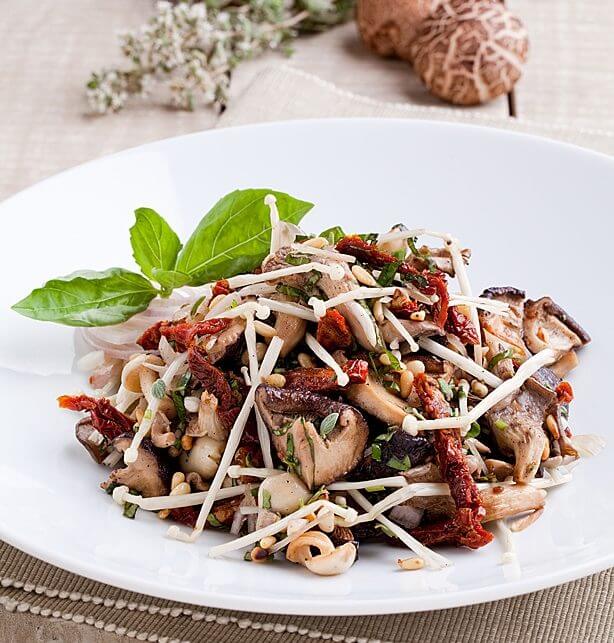 Method:
Separate oyster mushrooms and shi-meji mushrooms from their roots. Keep them whole.
Cut shitake mushrooms into 2-4 slices (depending on size of mushroom).
Place all mushrooms, except enoki mushrooms, in a bowl. Mix with thyme, a bit of oil, salt and pepper.
Mix well and transfer to pan lined with parchment paper. Bake for approximately 20 minutes at 180 degrees.
Remove from oven. Return mushrooms to mixing bowl. Add remaining ingredients. Let sit for 10 minutes before serving.
Immediately before serving, quickly fry enoki mushrooms for 1 minute in pan. Add to salad.